We've raised the bar for property management in Euroa
Call Shane Thomson today on 03 5741 9113.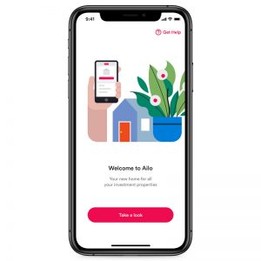 At Ray White Euroa, we believe property management is more than just finding the right tenants and collecting the right rent.
We care about helping you pay off your mortgage sooner, helping you maximise your cash flow, and giving you more transparency, control and choice in how your investment is managed.
To deliver a game-changing property management experience, we offer our customers access to a world-class app designed for property investors called Ailo. Here are some of the perks!
Pay off your mortgage sooner.

Get your income as soon as rent is paid – even if it's in advance! You shouldn't have to wait until the end of month.

24/7 visibility on investment performance.

See rent as it's paid, upcoming bills, and track cash flow anytime, anywhere.

Make it easier for your tenants to never miss a payment.

Ailo offers your renters additional notification features, simple autopay options, and the ability to pay rent with a credit card.

No more phone tag!

With Ailo's in-app chat, we are easy to reach and quick to respond. You'll never have to shout to be heard.

More ways to make your money work harder

. You don't need to keep rental income sitting dormant, not earning interest and waiting for a bill. Choose to pay bills with rent or when they're due from your credit card to earn rewards.
When it comes to managing your property portfolio, nothing is more powerful than experience.
As a Ray White client, you will benefit from 108 years of market insight and the collective strength of 700 offices in the network. Tap into the strength of the Ray White Group and benefit from competitive loans, insurance and the unrivalled market intelligence that will help maximise returns on your investment property.
To talk about the numbers on your property, call Ray White Euroa on 03 5741 9113